All about the Westertoren in Amsterdam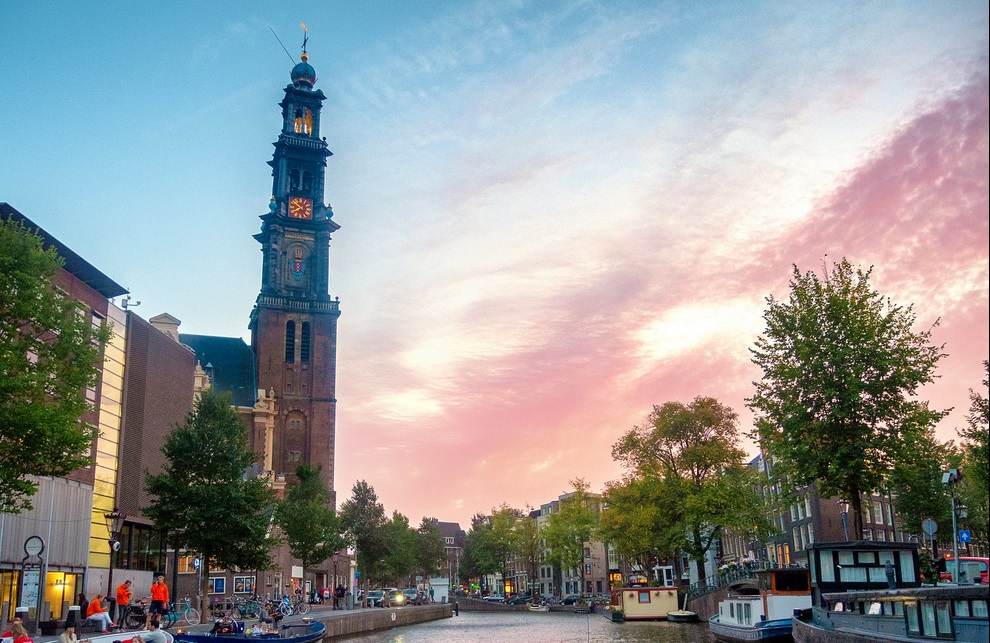 Westertoren is Amsterdam's best iconic church tower in the Jordaan area. It is one of the earliest authentic churches to be built by Protestants and opened in 1631 . Constructed near Anne Frank's statue, it has now become an impressive site for tourists. Also, being among the first largest towers in the world, it is an epic monument that gives local and international tourists the panoramic view of Amsterdam.
Its inherent historical significance and cultural value offer amusements to visitors. The most current makeovers of the tower, which ended on April 2007, saw the city's emblem and the tower's crown regain their original blue colors. This replaced the yellow shades that were used at the beginning of 1906. Therefore, this attraction provides visitors a memorable experience.
Climbing the Tower
You can climb the top of Westertoren to have a view of Amsterdam. Small groups of people, a maximum of 6, can be allowed at the observation deck at a time. Visitors need to book beforehand, and the entrance ticket also includes an English-speaking tour guide. The guide will escort you to the deck and enlighten you on the history of the Church and its tower.
A visit to the inside of the Church is free. It is a beautiful tower to behold. The monument is rectangle-shaped, with a length of 48 meters, a width of 28 meters, and a height of 27.5 meters. The undimmed sun rays penetrating in the tower from all angles through the 36 large windows makes the inner chambers appealing. The whitewashed inner walls enforce the 'light effect.'
A real architecture to behold
At the moment, Westerkerk remains to be one of the largest Protestant Church in the Netherlands. It is a real design marvel with its 2 top sections built from wood and plated with a thick lead. It has been elegantly painted to resemble a sandstone. While its lower section is built from stone, the other part of the tower was built from brick.
During summer seasons, the tower is usually opened to the community up to its first level. Therefore, apart from being a center of worship, the iconic tower features royal weddings and inaugurations. As a matter of fact, on 10th March 1996, Westertoren witnessed the marriage of Queen Beatrix with Claus von Amsberg, the German Prince. Tourists can as well enjoy the concerts of organ music and orchestra with the choir in the city's musical feasts.