What size is a hotel queen bed?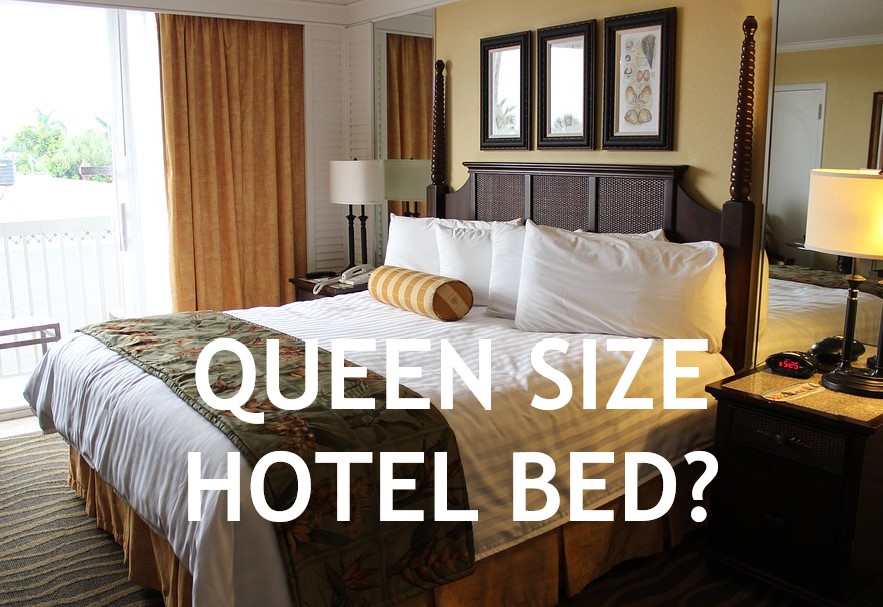 Whether you are travelling for work or leisure, your hotel room is your sanctuary. You might use the space to work, but more importantly it is a place to relax and rest. Hotels typically offer rooms with double or full beds, queen beds, and king beds. Queen rooms are generally the middle option with beds that are larger than a double room but smaller than a king.
Queen rooms
A room in a hotel with one or more queen beds might be called a standard room or questroom. These rooms might be known as a deluxe room or queen room. They might also be referred to as a suite or a queen suite. Hotels typically offer queen rooms or suites with one or two queen beds.
A guestroom or standard room with one or more queen beds typically has an open plan and a separate bedroom. There might be a sitting area and a workspace with a desk and chair. Rooms also feature basic amenities like a telephone and television. A deluxe room is generally larger than a standard and might feature two queen beds.
Suites boast premium furnishings and décor compared to standard rooms. They are more expensive since they generally have better amenities and additional space. A suite might have separate rooms, such as dedicated bedrooms and living spaces. They might also include a kitchen area.
Queen beds and mattresses in hotels
Compared to a full or double bed, a queen bed is larger. They may be occupied by one or more guests. Queen beds are ideal for couples travelling together. These beds are also sought after by solo guests looking for extra room to stretch and relax.
A standard queen bed mattress in a hotel is typically measures 60 inches wide (or about 152 centimetres). They are generally 80 inches long (or about 203 centimetres).